Hard Rock Cafe Florence presents brand new T Shirt for the 70 Birthday of thr legendary Bob Marley. Cris will play live some of the wellknown songs of his career plus something from the artist has been influenced by him as Peter Tosh, Eric Clapton and others from the longlasting history of Reggae Music.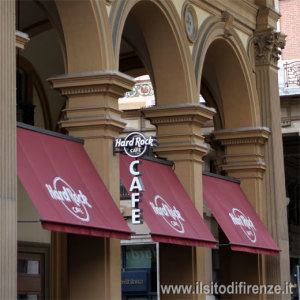 "SABATO 6 FEBBRAIO dalle ore 18:00
REGGAE NIGHT: HAPPY BDAY BOB MARLEY!
Reggae Night: Happy Birthday Bob Marley! – In occasione del 71 compleanno di Bob Marley, l'Hard Rock Cafe di Firenze, dalle ore 18:00, si "veste di reggae". Come dire che, oltre ad ascoltare un tributo al grande artista giamaicano grazie al "one man band", ovvero chitarra acustica, voce e loop station, al secolo il fiorentino Cris Pinzauti, un nome una garanzia, si potrà respirare aria di Jamaica sia al bar sia ai tavoli, coccolati dai collaboratori del Cafe, per l'occasione in versione rasta hats and hair.
Una serata speciale per rivivere le atmosfere e il calore dell'Isola più bella dei Carabi, ballando e cantando sulle note di classici intramontabili come "Jammin", "Is This Love", "No Woman No Cry" che hanno consegnato la musica di Bob Marley alla storia."
(from IL SITO DI FIRENZE)